Hongwei Bran Li

Postdoctoral researcher at Technical University of Munich and Univerisity of Zurich
Incoming postdoc at Harvard Medical School from spring 2023

Office: TranslaTUM, Munich, Germany; USZ, Zurich, Switzerland
E-mail: hongwei D0T li AT tum.de and hongwei D0T li AT uzh.ch
[Google Scholar] [PhD Thesis] [Source Codes]
I currently work on medical image analysis and machine learning with Bjoern Menze at the University of Zurich, Benedikt Wiestler and Daniel Rueckert at TUM. I finished my Ph.D. program in medical image analysis at TUM between 09.2017 and 11.2022, spending wonderful five years in Munich and Zurich. I obtained my master degree in Informatics at Sun Yat-sen University with an eight-month exchange at CVIP group at the University of Dundee, during which I was supervised by Wei-Shi Zheng and Jianguo Zhang.

From time to time, I look for self-motivated students to explore research ideas and document the outcome. If you are interested in working with me, please send me an email about your background and research statements.
---

Research Interests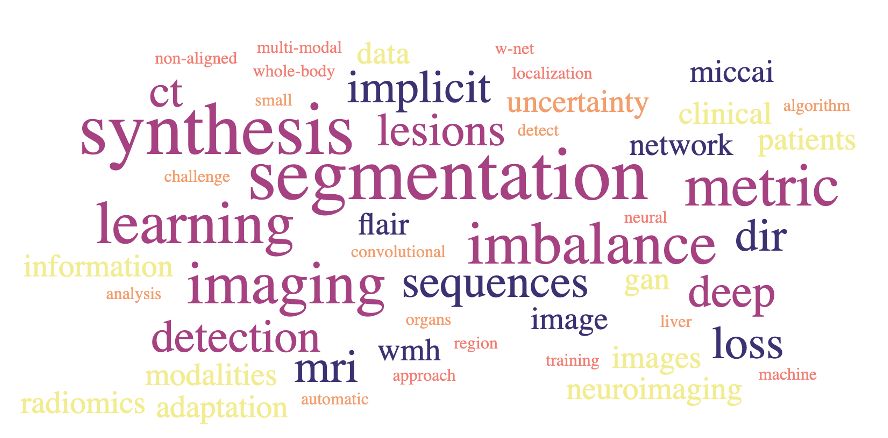 ---

Representative works (out of 60+ publications)
[8] The Liver Tumor Segmentation Benchmark (LiTS), Medical Image Analysis (2022) [pdf] (cited 500+times)

[7] Domain-adaptive 3D Medical Image Synthesis: An Efficient Unsupervised Approach, MICCAI'2022 [pdf]

[6] Imbalance-aware Self-supervised Learning for 3D Radiomic Representations, MICCAI'2021 [pdf]

[5] 3D Deep Learning Enables Accurate Layer Mapping of 2D Materials, ACS Nano (2021) [pdf]

[4] Automated Claustrum Segmentation in Human Brain MRI Using Deep Learning, Human Brain Mapping (2021) [pdf]

[3] Deep-Learning Generated Synthetic Double Inversion Recovery Images Improve Multiple Sclerosis Lesion Detection, Investigative Radiology (2020) [pdf]

[2] DiamondGAN: Unified Multi-modal Generative Adversarial Networks for MRI Sequences Synthesis, MICCAI'2019 [pdf] (cited 45+times)

[1] Fully Convolutional Network Ensembles for White Matter Hyperintensities Segmentation in MR Images, NeuroImage (2018) [pdf] (cited 170+times)